Click on a photo to see a larger picture of the project. Click on a pattern cover to view more information.
New Patterns and Fun Inspiration
Originally published 3/20/2022, via email
It is always fun to share new patterns. We have BQ 7 and U Turn that might be just right for you!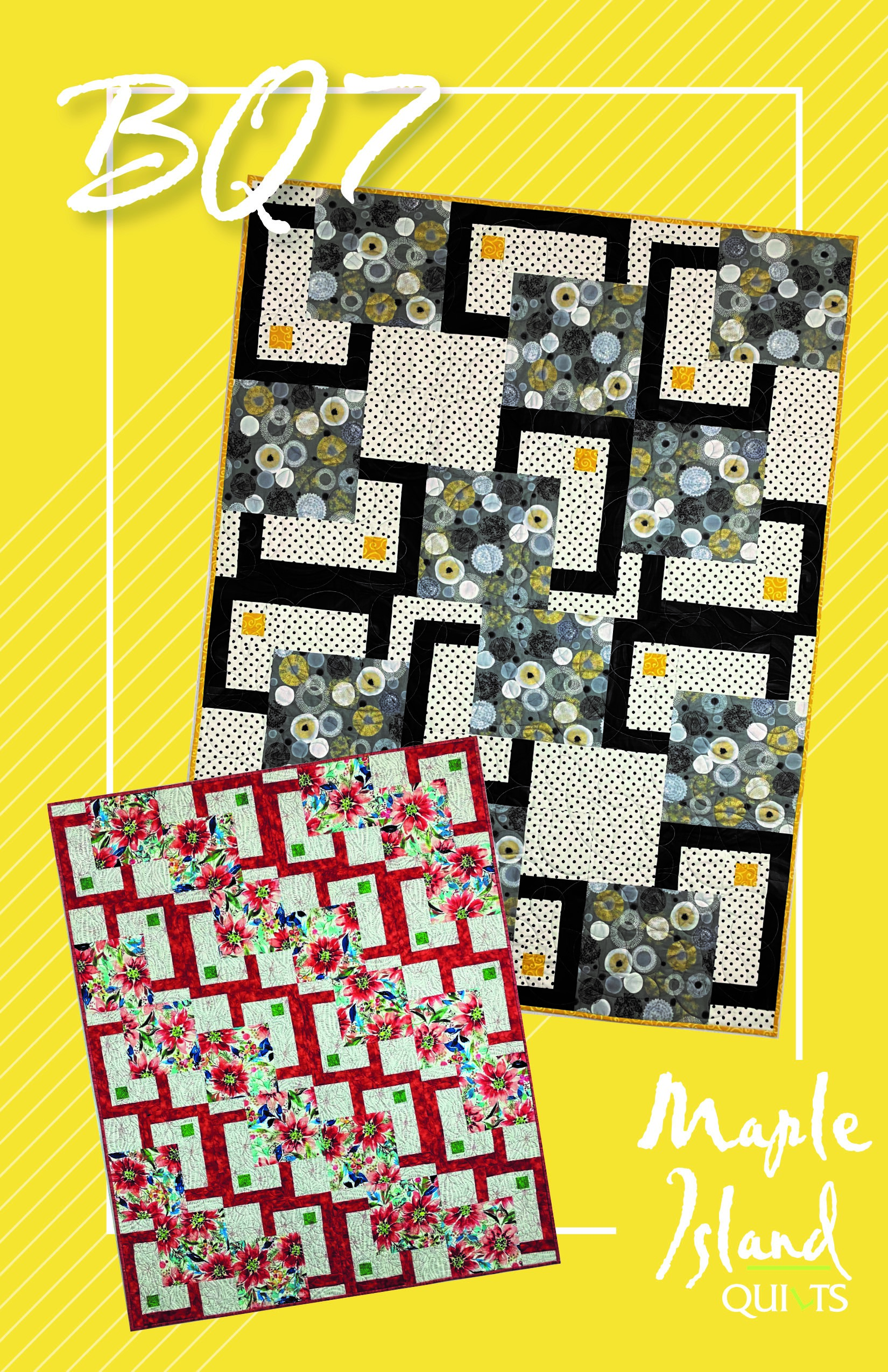 BQ7 MIQ 361
Cover quilts: 54" x 72" and 54" x 67 ½".
The fun of BQ 7 is the square center fabric surrounded by a rectangular frame with a small accent that rotates as the block rotates. The background light becomes more visible in one of the layouts as the 4 corners come together. The 2 layouts pictured create very different looks for your project.
There are 2 block sizes: 18" with a 12" finished center and a 13 ½" block with a 9" finished center and 5 quilt sizes from wall to queen.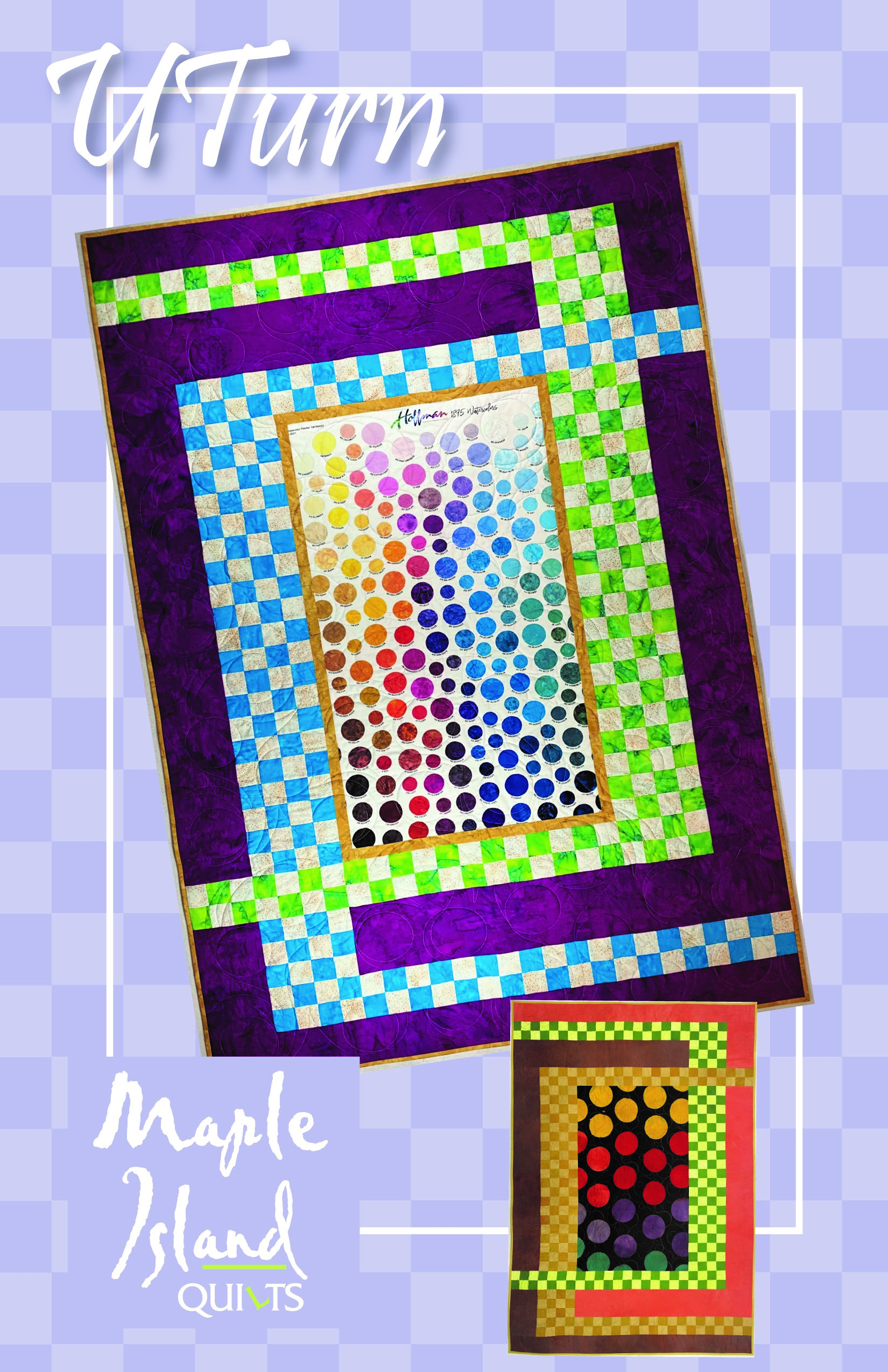 U Turn MIQ 360
Quilts are 52" x 76"
Everyone loves a checkerboard and U Turn moves the checkers around the quilt, over and under. Each color or set of checkers is on 3 sides of the quilt. The pattern includes the option for 1 border color or 2.
The center is a cut size of 24 ½" x 40 ½" If you have a standard panel (24" x 44") there is an optional inner border that will bring the center to the size needed and is shown on the cover.
We used the Hoffman 1895 Digital Color Card fabric panel as the center and had good fun picking other Hoffman 1895s for the other fabrics. Fun for the sewing room!
The smaller picture was created with hand dyes that I had collected through the years at quilt shows. I had the very big dots for so many years and am happy to have found the perfect showcase for it.
Other fun projects that we have seen recently include this fabulous BQ2 from Janet. She also did the quilting. Isn't it spectacular?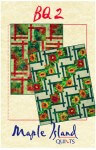 The close ups of the quilting shows her expertise in machine quilting. The added quilting details really make a statement!
Thank you all so much for your support and purchasing our patterns at your local quilt shop or through our website. We also thank you for sharing your work on social media!
We really like seeing your work when you email us photos of your projects! We like to share your quilts with our newsletter readers and give them inspiration. It works best if you can send the picture as an attachment rather than in the email.
If you would like to share this newsletter with a friend, that would be great.
I hope you have a wonderful spring quilting season!
Debbie