Click on a photo to see a larger picture of the project. Click on a pattern cover to view more information.
Nearly Spring
Originally published 3/12/2020, via email
It is March and some of us are so ready to be done with winter. New fabric is coming into your local quilt shop and we all want to sew!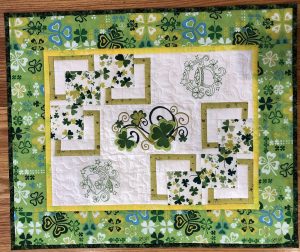 A seasonal project from Susie shows off BQ Goes Mini. She added such cute machine embroidery plus borders. This will be a fun door hanger for her Mom.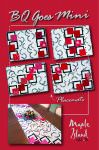 BQ Goes Mini MIQ 828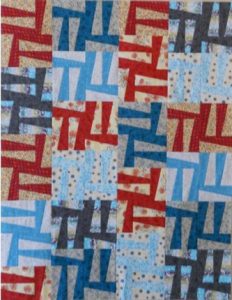 PI Day is Saturday March 14. If you have a math geek in your life, perhaps they need a quilt! 42" x 54".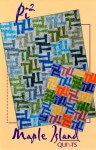 MIQ 455 Pi2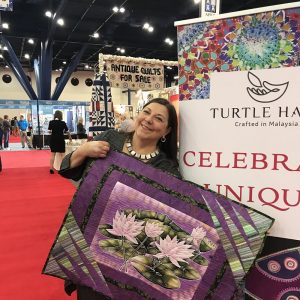 A beautiful version of Cool Corners from Tina at Turtle Hand Batiks - www.turtlehand.com The pattern borders are easily adjusted to fit your center.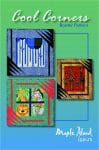 Cool Corners MIQ 241
I had some stripe fun with Stripeplicity. I used the instructions for 12 blocks with 3 different stripes but all the same background. These examples are positioned on my design wall, not stitched. I really got lost in this project as there were so many possibilities. Sizes given are just the blocks, borders would make them larger.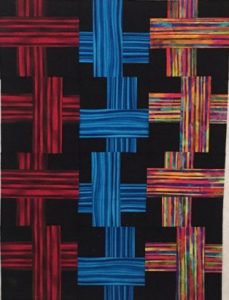 12 blocks  22.5" x 30"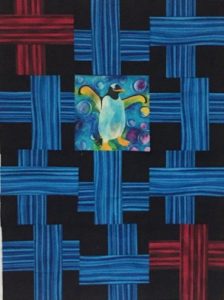 12 blocks  22.5" x 30"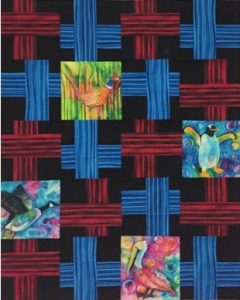 20 blocks 30" x 37.5"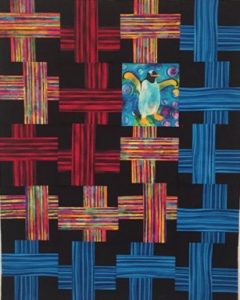 20 blocks 30" x 37.5"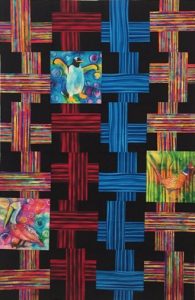 24 blocks 30" x 45"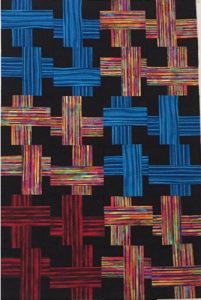 24 blocks 30" x 45"
Thank you for supporting your local quilt shop and for enjoying and using patterns from Maple Island Quilts. You are welcome to share this newsletter with your friends, your local quilt shop or on your social media. We always like to see your versions of our patterns!
Stay healthy,
Debbie