Click on a photo to see a larger picture of the project. Click on a pattern cover to view more information.
Mid Summer Greetings!
Originally published 7/8/2019, via email
I hope you all had a wonderful 4th of July holiday weekend.
Friends have shared some very lovely versions of our designs. We hope you will find inspiration for your own work.
Sara did the great quilting and piecing on this fun BQ3. The fabrics make me smile. The quilting adds fun!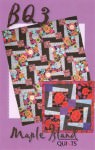 Sue made this BQ2 in the 9" block size. The border is her custom creation. This was for her guild's silent auction.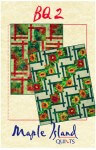 Dakota Prairie Quilts Guild Winter Retreat 2019 participants pieced the 12" center blocks for this stunning BQ6 quilt. Norma Lee Miller framed the blocks with the BQ6 pattern. It was a group project for Dakota Prairie Quilters Guild to stitch the blocks together. Quilted by Jill. It will be donated to the Upper Missouri Ministries quilt auction in August.18" blocks. Size 95½"x95 ½".
Cool Corners (Version 3) digital quilt from Clothworks. 32" x 32" The center of the project is a panel from the Bike Ride fabric line. The fabric will ship in November 2019. Click to see the fabric line. https://www.clothworks.com/index.php/fabric-collection/bike-ride.html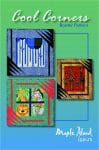 Clothworks also did a charming digital version of Diva 4 using the When I'm Big fabric line in 3 colorways. 38" x 58"
The fabric will ship in December 2019 and would be such a special project for your favorite little one. You can see the whole line here: https://www.clothworks.com/index.php/fabric-collection/when-i-m-big-a-guess-how-much-i-love-youtm-storybook.html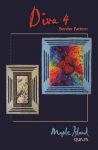 Heide likes to create miniatures of the Maple Island Quilts patterns. This is BQ6 in a 4.5" block. She used a color chip fabric for the centers. It is fun to look at!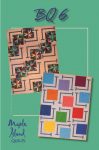 Thank you so much for thinking of Maple Island Quilts for your projects! Please share the newsletter with your friends and support your local quilt shop.
Debbie